Refining Your Non-Profit Event Management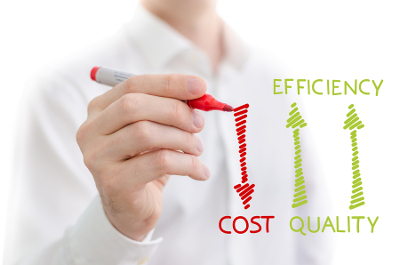 Non-profits do so much good for the community, but unfortunately it takes a lot of money to keep the important work that non-profits do moving forward. As a non-profit you would probably like to spend 100% of your time accomplishing your goals and helping people, but unfortunately the money has to come from somewhere. So you have to have a top-notch fundraising team that can flawlessly run your events and maximize giving so that you can focus on the big picture and help as many people as possible.
Once you've had a great non-profit event that helped fundraise money for your organization, you have to take some time to analyze what went well and how it can be improved. A quick, organization-wide feedback meeting is important after every successful event, so that you can refine the process, increase the giving opportunities presented to the public and repeat the whole thing again bigger and better next year. You never know where your best ideas are going to come from so it's important to include as many employees as you can in your refinement and feedback meeting for your non-profit event management.
Here are some good questions to ask at this meeting:
What can we automate that took too many hours this time around?
How can we better promote monthly giving at this event in addition to the funds raised at this one night?
Do you think guests will want to return next year? What could we add to the event that would make it more popular or help us raise more money?
How could we make this event cheaper for our organization next year without diminishing the experience for guests?
Your employees are sure to have some great ideas that help you refine and repeat your process for even better results next time. We would love to help you simplify the registration for your event with online registration software that provides easy reporting and tracks all the information you need. Please try rsvpBOOK today to find out how you can spend less time inviting and registering guests, and more time serving your community.