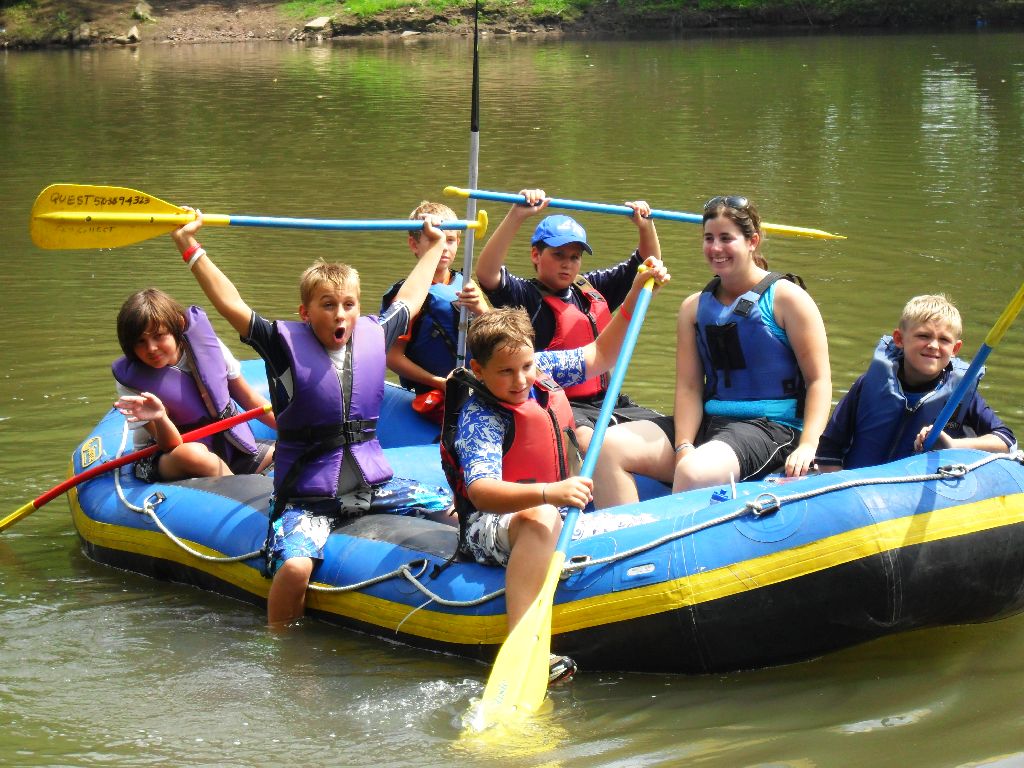 Online Summer Camp Registration Software – 9 Tips for Selecting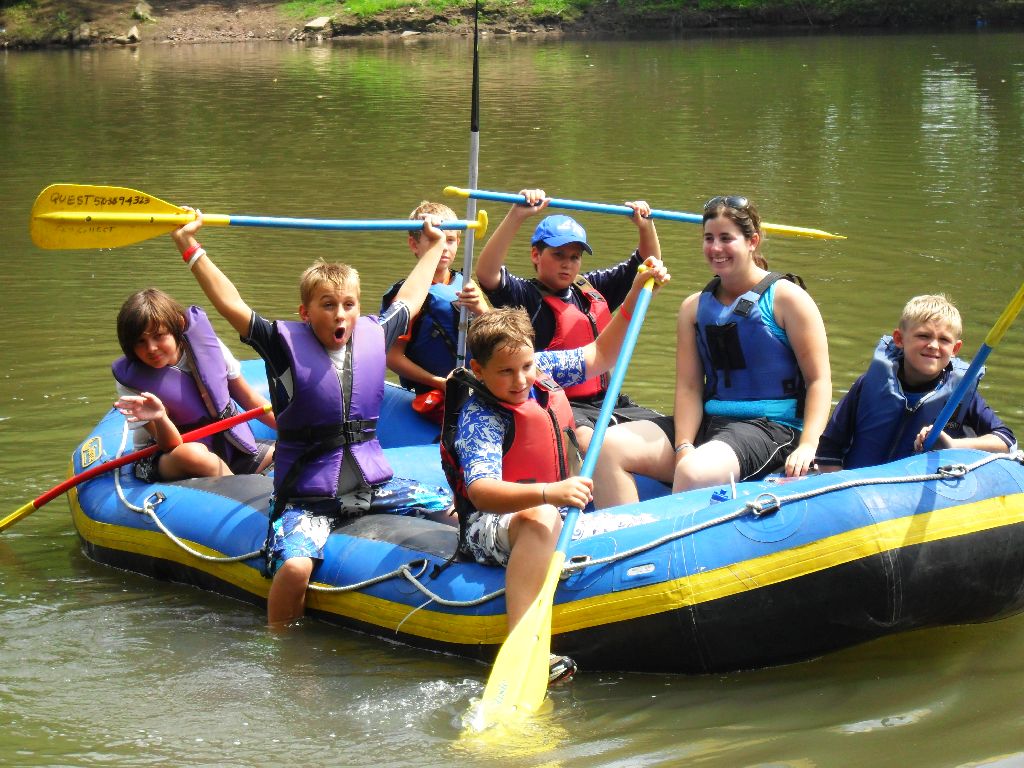 Raise your hand if you remember summer camp as a kid!  Well I hope those hands are raised in enthusiasm but  I  imagine not all summer camp experiences were that great…like the time my church camp lost my suitcase and I had to wear the same outfit for 3 days straight – UGH!  But I'm really here to talk with you camps and camp organizations.  How many of you are looking for ways to offer online summer camp registration that is easy and convenient for your camper parents and can eliminate many of the hassles of managing your summer camp programs?  Raise your hands!  OK…let's talk.
Online Summer Camp Registration Software:  So Many Questions!
If you have evaluated online summer camp registration software lately in anticipation of upgrading your camp program registrations, you may have noticed the many software suppliers out there and all the features they offer you.  Each camp registration supplier offers what it considers to be the most important features that your summer camp absolutely must have to be successful.  The sight of all the information can be overwhelming.
But let's focus on a few key points to consider in your search.  The first question people ask is "what is the best online summer camp registration software?"  Answer:  there is no "best online summer camp registration software."   That is the wrong question to ask because what is best for your competitor or the organization across town, may not be the best one for you.  Your decision needs to be based on what fits you and your needs and what answers your camp registration and management challenges.  Questions like:  Do you need a full camp management system or is a more tailored system a better fit?  If you are charging a fee, how do you collect payments?  Is the software user friendly for parents and easy to administer for you? Are you maintaining a database in which you need to collect detailed or sensitive parent and camper information?  Do you need other features such as email and marketing and report capabilities as part of the software package?
And these are just a few questions regarding your priorities.  Other considerations in choosing include:  What have been the painful online summer camp registration experiences that you want to avoid in the future?  What practices do you want to stop doing?  How can you become more efficient?  The list could go on but it is really a list you need to create and ask yourself and your team when going through the selection process.  The bottom line is to know your needs, your priorities, your customer (the parents and campers) and not get sidetracked with the unnecessary bells and whistles that don't fit your prioritized needs.
Online Summer Camp Registration Software:  What Are Your Priorities?
Since what is part of online summer camp registration means different things to different people and organizations, before you choose software decide what it means to you.  In particular, ask yourself:
What functionalities do I really need for my summer camp program? Ultimately you need an online summer camp registration software and management system that works for your program and not that of other camps. The software you choose should give you exactly what you need – nothing more or less.  Before you begin looking at software options, evaluate what functionalities you really need and those you'd like to have but aren't necessary (the wish list) and prioritize them.  Do this before your search since it will help you stay focused on your needs and not get caught in the software demo trap of believing you need to change everything and your program needs every feature presented to you.  Remind yourself and ask: "Is it something I need?" If not, put it aside for now.  Perhaps a full-blown summer camp management systems with too many features isn't a good fit for you.  Maybe a smaller more customized system tailored to your specific needs works better.  You can answer this question better if you have done your homework and prioritized what functionalities you need versus the ones you wish you could have.
Do I need a full online summer camp registration software and management system or is a smaller more tailored system a better fit? If you don't run many summer camp sessions, you may not need all the bells and whistles of a more complex, feature-rich online summer camp registration software and management system. But if you're planning numerous sessions with large numbers of campers, some sophisticated online summer camp registration tools will help you manage such things as email communications, marketing for multiple sessions, data collection, staff management, and reports. This is where you cross the line from just dealing with simple summer camp registration to actual camp management and need help with juggling many balls at once.  If your priorities have crossed this line, keep looking for a more sophisticated software fit.  Even customized systems can provide these features but make sure you will use them.
How will I collect online summer camp registration fees and other kinds of online payments too? If you are planning to sell items either through your website or a Camp Store, or take other online payments, it's worth considering software that will meet all your online payment needs.   Need to offer multiple payment methods or payment plans?  Make sure your software provider offers these too so your customers can register easily and quickly.  Because anything which involves the exchange of money online, make sure whatever online summer camp registration software service you use is compliant with data requirements set by the Payment Card Industry Data Security Standard (PCI-DSS) to ensure transaction security.  If you're just looking for something inexpensive and don't need elaborate features, PayPal might work well.  At an approximately 2.5% transaction fee, it's one of the least expensive ways to take online payments.  It doesn't, however, integrate seamlessly into your website and doesn't offer online registration features like the ability to cap the number of registrations.  Camp organizations with more technical experience could also consider PayPal's Pro system which offers better website integration.
How will I collect and manage registration information and create reports for smart decision-making? This could become a long list but consider registration information you need to track and monitor as well as create reports for you and your board?  Information like tracking changes in camp registration numbers for each of your sessions – sell-outs, cancellations, waiting lists.  This is especially important if you are doing multiple camp sessions and programs.  Any online summer camp registration software you choose needs to be able to help streamline and, if possible, automate these tasks for you so you can adjust and act quickly to notify campers' families.  Also, having comprehensive reporting tools as part of your software to analyze everything from camper data to financial performance against your goals helps decision-making.  Check software for its report capabilities to track the information that is important to you either through templates or custom reports.  Maybe you did a special promotion or ad – how effective was that?  Who did you send camp information to but didn't respond?  Who cancelled and reasons why?  What are your most (and least) popular sessions or programs?  Just a few thoughts but the point is to have comprehensive reporting tools so you can know and not guess what is happening.  Finally, it's a good idea that whatever tools a software offers, that it also be downloadable into the spreadsheet program you use and shareable with important third parties. 
How will I communicate to campers and camper families? How will I market my summer camp?  Is this a priority for you?  It really should be no matter how small your summer camp organization.  As you well know, gone are the days when communicating with people was done only via snail-mail and the phone.  Enter e-mail and social media.  So it goes almost without say (but I am just in case it slipped your mind), your online summer camp registration software and management system should be sophisticated enough to provide email and social media marketing tools for your summer camp.  Check for email capabilities that help you create, automate and schedule informational and promotional communications to your campers and camper families.  And although flyers and brochures still may be in your promotional tool box, update your marketing efforts with social media.  Harness the power of social media to increase your reach – make sure your next online summer camp registration software and management system has these tools for the most popular social media channels.
Online Summer Camp Registration Software:  A Guide for Selecting
You and your team have asked many questions about your online summer camp registration software needs and are ready to start the selection process.  What other things should guide your decision.  There are at least four other pieces to consider before getting our online summer camp registration software.
Ease of Use. As when buying a car, take the online summer camp registration software you're considering for a test-drive.  Getting a free trial so you can get the feel for the camper and camper family experience and software design is important.  While the software may look good on paper (or in a demo with the software company people), it may not be that easy to use in the real world when you use it on your own.  You want software that is easy to use for you and your camper families.  After all, the whole point of getting the online summer camp registration software is to make your life easier and create a good experience for them.  And yes, good online summer camp registration is part of the camper experience.
Customer Support. Not much is more disconcerting than running into software problems at absolutely the worst time and not having anyone to help you. This is especially if you're new to online registration software or suffer from tech anxiety.  When selecting your online summer camp registration software, make sure the provider offers resources and guidance on how to successfully use the software to help you and your camper families.  Make sure you have a variety of options to contact them – phone, email, online chat.  Good customer service can define good software, especially in a crisis.
If you are doing a lot of camp sessions or programs, or even if you're not but they vary in size or type, you really want to study the versatility of any software you are considering.  Consider choosing software that is capable of handling all your camp sessions and programs and is easily scalable.  Having multiple software platforms to do different sizes or types of summer camps is not only costly, it is inefficient and confusing.  Then there is the learning curve for you and your repeat campers.  Why do that to yourself… and them.  Go for the versatility in a single software that can work across all camp types and sizes.  Make life easier and less chaotic.  It's worth it.
Quality of Features. There's the old adage, "it's quality, not quantity" and it's important here.  If you get both characteristics in a software, great but let's keep the eye on the quality of features.  As a busy individual, you need a number of features in order to successfully plan and hold your summer camps.  However, don't get caught up in the comparison shopping too much.  Pay attention to the quality and richness of the features.  Make sure the functionality is there.  Look for features that are easy to use and that can actually help you and provide your campers and camper families a good experience.
Online Summer Camp Registration Software:  rsvpBOOK Fitting Your Needs
So you're searching for online summer camp registration software to fit your needs.   rsvpBOOK can be your fitness savior.  We take the complex and make it easier.  We provide you smart, simple online summer camp registration software to save time, save money and allow you to work more efficiently to get things done right and on time.  Our powerful software brings together all the online registration and management, communications, marketing, reports, databases integration, online payment processing tools you need into a single place. We help you streamline your processes from beginning to end.  And if you need us?  We're here for you via phone, email, or online chat.
rsvpBOOK saves you time and money, so you can use it to take care of more demanding matters and focus on what's important – creating the best summer camp experience imaginable.
 Come try us at www.rsvpBOOK.com.  We're making the complex easier.