Online Event Registration: 7 Tools for a Better Attendee Experience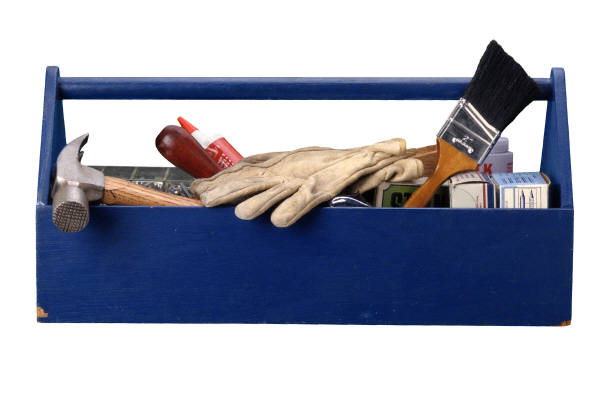 In a previous rsvpBOOK "Bits from the BOOK" Blog, (Feeling Your Pain – Five Pain Points for Event Professionals), I talked about one serious pain point for event professionals is being stuck in old event registration and management habits.  Everything from paper registrations, voluminous binders with spreadsheets tracking attendance and event financials, long on-site check-in lines, paper evaluation surveys, and clumsy event reporting tools.
It's really time to come into the twenty-first century and lose some of those very labor intensive event planning and management practices.  Break those old event habits, or at least the worst ones, and push your boundaries by adopting online event registration and management software.  When you update your tools and choose the best modern practices to support your organization, it can lead to much better event and meeting success outcomes and a much better experience for you and your attendees.
What's online event registration have to do with having a better attendee experience?  More than most people (other than attendees) realize.  You don't want to spin your wheels and are looking for ways to make your event easier.  Attendees are no different – just they are on the other side of the registration table – so to speak.  Put everything online – it not only expedites the registration process, but it also ensures more accurate information.
So what are some online event registration and management software tools which make a better experience for everyone?
Tool 1 – A Customized and Branded Online Event Registration Website
Don't make your attendees search endlessly for your event information.  Create a custom, personally- branded online event registration website with a landing page which clearly describes your event and event details where attendees can visit and get event information.  Start with creating a design theme for your entire event that matches your brand colors and logos that will carry across your event website, registration form and marketing emails.  This provides your event important identification with attendees which they always will recognize.  Almost for this reason alone, a custom registration page and website is valuable in a registration platform.
And good news!  You don't have to be a programmer to create your registration website either.  Using online event registration and management software like rsvpBOOK, you simply use preexisting but customizable templates.  Using a wide selection of easy-to-use tools, you can create, edit and manage your online event registration websites for all types and sizes of events and meetings.  rsvpBOOK helps you make a perfect first impression with attendees right from the beginning.
Tool 2 – We're Going Mobile – Using Mobile Apps
While creating your website, you also can produce a web-based mobile app for your event.  According to CrowdCompass by Cvent, 44% of attendees use mobile event apps and that number is expected to continue to grow in the future.   A mobile app gives attendees the option to register wherever they are and at any time.   When half of your revenue comes from registration, you want to encourage it when the thought to do so is fresh in the registrant's mind.
Mobile access also keeps you and your attendees connected and in contact.  Throughout the registration process – and during the event – you can send email notifications, automatic alerts, program schedule information and updates, session descriptions and additions, last minute meeting materials or location changes. Finally, that feedback survey you want attendees to fill out?  Yep, send that in a mobile-friendly format and forget the piles of paper to track.
These mobile app features are important to make your registration process and actual event less stressful, time-consuming for you and easier, more seamless for your attendees.  It is part of the attendee experience they have come to expect from you.  As an online event registration software provider, rsvpBOOK knows what you want in your web-based mobile app and provides it.  It's what you expect from us.
Tool 3 – Got to be Nimble – Flexible Online Event Registration Options
As an event professional, you realize one registration option does not fit every event or meeting type.  If you are holding a conference, workshop or training classes, you may need to allow for registration by session.  If you are holding a fundraiser, you will want to provide your donors or sponsors the ability to donate through your event page or set up a group registration to help manage event tables.  If you are planning one main event, the registration process is also different.  Single or multiple sessions, fundraiser or social event like a wedding, flexible registration options are important.
Also important is allowing group registration and not just individual ones for your event registration website.   Group registration is a great way to increase overall attendance and at the same time simplify the registration process.   You want to get as many registrations as possible, as efficiently as possible and with as much ease for your attendees.  Whatever the situation, be prepared to handle the variety of registration needs smoothly and seamlessly and allow your website to accept both individual and group registrations.
rsvpBOOK's online event registration software tools take the complexity out of the event registration process,  capturing information efficiently and accurately for you and simply and hassle free for event registrants.  Your website can be created to fit any event type, to manage one or multiple sessions, workshops or classes with ease, and to accept individual and group registrations.
Tool 4 – Multiple Payment Options, Adaptable and Automated Processes
Attendees want to pay in the manner in which they are most comfortable and familiar which requires your online event registration website to accommodate these personal preferences and provide multiple payment options.
Typically people choose to pay by credit card.  Others may forego credit cards (yes there are such people) and opt for a personal check.  Still others may feel more comfortable with PayPal.  Finally, there are times where company checks or electronic wire transfers are preferred.  In all cases, you need to accommodate multiple payment options to ensure the simplicity of your registration payment process for attendees.
Ease of payment makes a better attendee experience – and less of a headache for you as an event professional.  In addition, customize your flexible online payment process based on event types, registration types, discounts, refunds, and promotional codes all in one place.  Also save additional time by using automated purchase confirmation emails and receipt processing!  More efficient for you; more user-friendly for your attendees.
rsvpBOOK knows the sensitivity of online payment for you and attendees and has created tools to manage your payment process efficiently and securely.  Multiple payment options? Check.  Customized and automated online payment process? Check and check.  Saving you time and making payment more user-friendly.  Yes we do.
Tool 5 – Can you Hear Us Now?  We Like Social Networking!
What would the event world be like without social networking?   Online social networking has numerous purposes but for event professionals social networking is a great tool for creating buzz and publicizing your event before, during, and after it happens thereby boosting your attendance.  You use it but encouraging your attendees to use it by providing them easy access to social networking link icons via your event website and other online event registration and marketing communications, magnify its impact as an event marketing tool.
The popularity of Facebook as the social media choice leading up to an event and after an event is documented by the FreemanXP Event Marketing Institute.  Use the Facebook Event Manager tool to automatically post information about your event to your Facebook Events page.  The "in the moment" nature of Twitter makes it the "go to" social media platform to use during events using your event hashtag.  Although these platforms are the most popular, event professionals would be remiss to ignore others like Instagram (pictures are worth a thousand words) and LinkedIn (top site for reaching other professionals) for event marketing.  In the end, choosing the right mix of social network(s) depends a lot on which are the primary hangouts of your targeted audience so consider that when determining your social media outreach.
rsvpBOOK event management software includes social media tools which can help you create your event buzz and get the word out to help you raise attendance.  Our tools allow you and your event attendees to share links to your event through their social media profiles.  We help you quickly raise awareness in your social network and empower your registrants to help you as you broadcast and post your event details on Facebook, Twitter, LinkedIn and other social media networks.
Tool 6 – On-site Technology – Reducing the Check-in Lines
Ever show up at an event or meeting and the attendee line snakes around for what seems like a mile from the check-in table?  Perhaps long lines are not the top nightmare for attendees (and you), but certainly lands in the top five aggravations.  They are not a good attendee experience.  Are there solutions for this found with online event registration and management software?  Yes!
Professional event software like rsvpBOOK provides the on-site technology which takes the long lines out of checking in at an event or meeting.  Using scan guns connected to a laptop or PC only works well for larger events.  Scanning remotely using a smartphone or tablet app is another option that can be used for both small and large numbers of registrants.  For events or meeting with many registrants, Onsite Kiosks make check-in fast and easy and reduce check-in times.  The rsvpBOOK On-Site KIOSK Mode sets up a predetermined number of computers to allow last minute registrations, registrant self-check-in on-site badge printing and making final payments.  This arrangement removes the time consuming and labor intensive work from a potentially aggravating situation at any event or meeting.
Tool 7 – How'd We Do?  Online Attendee Feedback and Event Reports
If you're using spreadsheets to keep track of the result of your event or meeting, you know how tedious and labor intensive it is.  There is a lot to keep track of including sales, attendance, after-event attendee survey responses.  With so many things to keep track of, there's always the risk of incomplete information and errors.  In addition, it is laborious to compile the data and covert it to a format that is easily understood and shareable with others within your organization.  It's time to ditch the paper and save time and money by going electronic with online surveys and real time accounting reports.  You and everyone else is curious to know how your event did and how to improve next time so work smarter, not harder.
Your attendees already have gone digital, so should your surveys to ensure optimum feedback on your event.   With rsvpBOOK software, you can design a custom attendee survey and easily send it automatically and track the results in real time.  And all that information can effortlessly be exported to any spreadsheet program of your choice.  Make it fast, easy, and green so you have that information for future planning as well as for your final reports to organization management.
And about those accounting reports to management?  With rsvpBOOK online event registration and management software, all the pertinent information is a click or two away.  You can track every part of your event with real time insights and quickly report revenues to your stakeholders with customizable report tools.  All reports are downloadable and can be exported to a spreadsheet program of your choice.  With rsvpBOOK software, no log in is required for sharing reports which are up-to-the-minute accurate.
Finding Your Online Event Registration Toolbox with rsvpBOOK
No time to spin your wheels?  We didn't think so.   The tools in the rsvpBOOK online event registration and management software are made to make your life easier.  We're here to save time and money so you can work smart and be successful, no matter the type or size of your event or meeting.  We want you to work smarter, not harder.
rsvpBOOK helps you streamline your event processes, from beginning to end, from website details, to on-site resources, and final accounting reports.  No need to duplicate information, manually process, and drag huge binders of forms with you everywhere.  Let's reduce the paperwork!  Use your time to take care of more demanding matters – creating an outstanding attendee experience.
rsvpBOOK.   It's smart, simple, saves you time and money.  Let's you work smarter, not harder.
Try rsvpBOOK at www.rsvpBOOK.com.  Start your free trial today!