Leveraging Email Marketing to Drive Event Registrations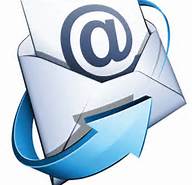 Organizations who invest the time to build a sizable email marketing listserv have incredible power at their fingertips. With the right strategy, these lists can be leveraged to drive a large amount of event registrations.
Before the Event
Rather than sending many emails directly marketing your events, create more dynamic content that will engage your readers and simultaneously generate interest. Here are some topics that you can write about pre-event to drive signups.
Share profiles of your speakers. This will allow potential attendees to connect on a deeper level with your event content and will encourage them to sign up.

Share articles and news stories that are related to your event content. Though the articles may not be directly related to your event, intriguing people with similar content will allow them to get a sense of what they will experience.

Tease your potential attendees with giveaways, raffles and exclusive information that they will receive.

Engage your current registrants with ways to connect with each other. Rather than focusing on more marketing, once someone has registered for your event, share Twitter lists or online communities where they can connect with fellow attendees.
During the Event
If your event takes place over several days, you can keep your audience engaged using email marketing during the event. Share recaps of the day, success stories from fellow attendees and sneak peeks at content that will be shared in the following days. The main goal is to keep your attendees engaged regularly.
For those events involving many different workshops or classes, you can send surveys to attendees of particular sessions during the event, while the session is still in their mind. Often times, this approach works better than sending the survey at the end of the event and forcing attendees to remember one workshop experience in a plethora of engagements over the course of a multi-day event. You can focus in on a few keynote or innovative sessions for this approach to get quick feedback.
After the Event
Many event organizers forget about the importance of their email marketing list after the event is over, but it is very important to keep people's attention in the days and weeks following a successful meeting. Email them a link to the pictures and videos that help them relive their experience. Share success stories of people who made great connections or learned from the content.
Once the event is over, you will need to use the email marketing list to direct your attendee's attention to other sources where they will stay engaged. This could include your blog, website or other social media links.
Of course, you can also solicit their feedback using surveys that you send via your email marketing list. These surveys can be sent to segments of your attendee population and even leverage the power of conditional formatting, where you can ask a specific set of questions to an attendee, based on their answer to one question. For example, you can ask whether a person attended a particular session and then only ask them feedback questions about that session if their response is "yes".
rsvpBOOK Email Marketing Integrations
If you are using a powerful online registration system like rsvpBOOK, there are several ways that you can use the product to better manage the surveys and emails you want to run for your next event.
Personalize
When you are communicating to your audience, you know that the best way to receive a response is to personalize your message to them. Using rsvpBOOK, you can send personalized email invitations, reminders and custom messages to your attendees. Doing this through the system rather than through your email client makes this a more seamless process.
You can even control the emails to look like they come from your email address and direct all responses to your email address using the Outbound Email Tool. In the Outbound Mail Server Control Panel, you can send all of your email messages through your company's mail server, saving you from most firewall issues that may occur in a corporate email environment.
Schedule
While you may know when you want to send your email blast, you may not always be available to put it together and send it at that moment. Using rsvpBOOK's email wizard, you can put together your customized email blast and schedule it to be sent at a time in the future. Or, of course, you can send immediately.
Remind
We know that attendees often forget to register or register at the last minute. Using email marketing within rsvpBOOK, you are able to remind your attendees who have not already registered, and even incentivize them with a discount or promotion. Rather than having to manually track who has registered and who has not, rsvpBOOK handles all of those logistics for you and helps you focus on the content of your messages that will get people to register.
Add Depth to Confirmation Emails
Most planners send their attendees a confirmation email prior to the event, but many do not have the ability to include downloadable files. rsvpBOOK allows you to add downloadable files such as floor plans, speaker bios, driving directions and more to your attendees, even those who declined to register. You can also use their email tool to send reminders about specific sessions or workshops that they attended.
Send Surveys to a Subsection
While conditional formatting is a feature of rsvpBOOK, you may also decide to send a survey to sections of your list such as attendees, those who did not show, those who did not register, or those who attended a particular session or workshop. This allows you to create very targeted surveys that will help you improve your future events and collect meaningful information from your attendees.