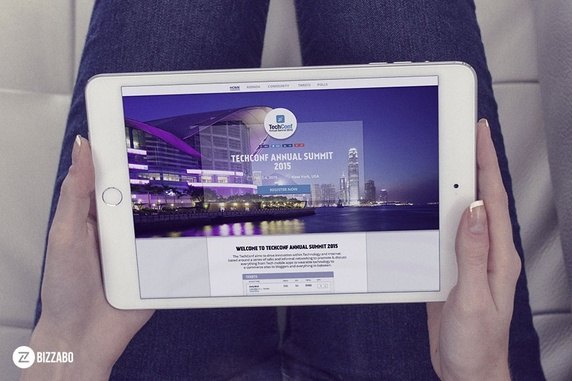 Event Websites: How to Make Yours Stand Out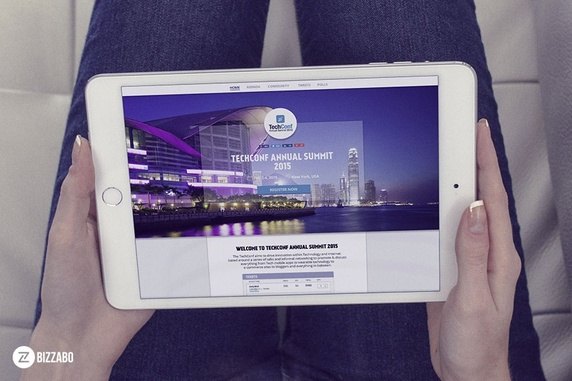 So you have just been given the green light to get working on that event which has been waiting in the wings for the past couple of months and you have a "to do" list a mile long of things you need to get done –  Invitations, flyers, e-mails, sponsors, program, speakers, marketing campaigns, social media posts, event website.  Wait!  Event website?  Yes, you knew about the event website part but now are wondering how to create one to be as great as that event you're planning.  Where to begin?
Creating an event website does not need to be an overwhelming task but does require time, creativity, and strategic thinking to rise above basic functionality.  What a lot of event professionals forget is that your website is the primary point of contact and first impression of attendees to your event.  Before people even arrive at your event, your website is the initial face you present to people and they will be judging your event on the basis of your website.  As such it is your most important marketing tool.  If you want to sign up more attendees, attract exhibitors, sell more sponsorships, then you need to create your event website that will attract attendees and compel them to invest their time and money in your event.   With this in mind, we are sharing some important "how to" tips to create a stand out event website.
Your Stand-Out Event Website is Functional and Informative
Ok, so this isn't the most exciting part of creating your event website but event professional hubris has been the downfall of some otherwise great event websites.  A well-designed website should offer all the important information you need for your event and be engaging and encouraging prospective attendees to register.  When creating your event website, use the best practices and fundamentals of a good website design – simple pages with an eye-catching image which engage your visitors.  Emphasize clarity in your information and ease of navigation for your website so people will get what they need in the shortest possible time – seal the deal while the intention is there.  Make sure the most important content – event location, date and details, event description, registration button – are front and center.  Have a clear navigation bar which is well-organized, visible, and prioritized based on your popular pages.
Don't ignore the event description.  It needs to convey in as short as possible text, what's great about your event, what you do and why people should register for it.  Why? When people search for your event in Google, they'll most likely get a title and description for your event homepage in the search page results.  That text is coming directly from your website and you can control that with tags in your html head section.  There are important restrictions here:  title tags should have fewer than 65 characters and description tags should have fewer than 150 characters.  Anything beyond that will not be seen by search engines or people.
Your functional website also will be adaptive, meaning it will look good on all devices (desktop, phone, tablet) and on all screen sizes and browsers.  The registration button pops out and catches attention and takes prospective attendees to a very straightforward online registration process.
Your Stand-Out Event Website is Search Engine Optimized
Your event website also needs to rise above the other event noise and be optimized in order to be found in search engines by prospective attendees. Start with a memorable website address and descriptive event title.  Keep the address as short as possible and make sure it matches your event title.  Short and original makes it easier for prospective attendees to remember, search for, and share your event.  Also, search engines use titles to help group your event with other keyword searches and to indicate what the main topic of the page is.
Without keyword stuffing, use keywords in your title and event website content which will get you picked up by search engines and found by your target audience when searching.  Especially use your keyword(s) in the title of your event.  Ideally you should work your keyword(s) into a title that's also compelling for readers in order to get clicks from people who are browsing the search results.
Of course, good SEO means knowing your audience and the right keywords they would use to search for your event.  Understanding the right keywords will help you better optimize your website title, content, headings and website address.  Keep this in mind when creating them.  Need a little help here? You can try Google AdWords (free) or Moz's Keyword Explorer (free trials available) to create good keyword list.
Because SEO is based on links, the number and quality of other sites linking to you link early and link often.  Link to other relevant pages from your event website as well as any blogs or websites you have access to.  Be sure to link appropriate things to appropriate places and make sure your links include your keywords. When it makes sense, include a few outbound links to non-competing pages in your content.  Search engines crawl the web by following links to and from other pages to get a better idea of how your page interacts with the rest of the web.
Your Stand-Out Event Website is Social Media Optimized
One of the main reasons people attend events is networking so anything you can do before, during and after your event with your website to improve networking is going to add value to your efforts to get people to attend and become loyal audience members.  Social media provides such an opportunity for your prospective attendees to, well, socialize and network.  Optimizing your website for social interaction creates an environment in which your attendees, exhibitors, sponsors and other stakeholders can participate in your event on personal level.  Optimizing for social media makes use of the fact that your attendees and your other stakeholders are your biggest champions and uses the power of the social media as a valuable marketing tool.
Optimize for social media, primarily Facebook likes – and don't forget Facebook Events – Twitter tweets and, increasingly, Linked In.  Each platform has its own quirks so keep them in mind when optimizing for social actions and use best practices for each specific platform like best time of day to post for each platform, using the hashtag for Twitter, writing in the right content format, and the extra engagement value of great images.
Also, when doing social media optimization, you should think in terms of both technical and content.  On the technical side, make sure you have a set of unique html tags included in titles, descriptions, links, and shareable images.  And how about those ubiquitous social media site share buttons?  They are important to encourage prospective attendees and make sharing easy.  On the content side, think strategically about your session names.  Are they catchy, clear, concise and specific?  How will they read as tweets? What would someone say in a retweet or a Facebook comment?  Increase your creativity here and the social media benefits can provide great rewards.
A word of caution: if you optimize for social media, you must be prepared to invest the time and energy into keeping the social buzz about your event alive.  It requires constant attending to as you are constantly talking to its visitors, pushing out fresh content by the way of news, tweets, posts, and blogs.  So let the social sharing begin!
Your Stand-Out Event Website Has Unique Content
Take an honest and strategic look at the language you use to describe your event.  Is it unique?  Is it compelling?  Would anyone notice if you switched it with text from a competing event?  Does it show what is different about your event and make people want to sign up to attend?  It should.  Is other key content such as the speaker bios canned and boring?  A bit more creative effort by you can make your event website the one that sticks out because it has new information.
Functionality and optimization are important but you need to help prospective attendees connect the dots of how you are unique and are going to deliver the education and connections they are looking for.  Your event website must convince them that your event will deliver value and be worth the time and money investment they are making to attend.  Here is where great "sticky" high quality content is crucial, content that is simple, credible, and elicits positive emotions.
Simple:  Create a simple message that conveys the reason(s) people should attend your event.  This requires you to think like an attendee and discovering why you event matters.  At the same time, generate interest and curiosity in your event which will be satisfied by attending.
Credible: We all want people to attend our event but promising and not delivering will kill your credibility and reputation.  Tell how you will deliver on your promises of a great event by painting a clear picture of the specific things people will get from attending your event.  Perhaps it's highlighting specific event activities or a major influential speaker.  Show with images how these promises have been fulfilled in the past to add to your credibility.
Elicits Positive Emotions:  Our decisions to attend events are not always logical choices.  They are often influenced by our expectations and anticipations about what we are going to receive in return for our investment.  We invest time, attention and money into things we care about and think will make a difference.  Your event website content needs to address the question: how will my event make people feel?  You can help people by featuring testimonials and stories on your website from past events and encourage attendees to tweet and blog before, during and after the event.
One other consideration for your content – structure it so it is easily shareable.  For example, if the focus of your event is its speakers, make sure each speaker has his own page, image and link – it's easier to tweet about and pass around.  You're also empowering others to leverage their own networks.  The same goes for panels, special event features and your sponsors!
Having a functional and attractive event website fully optimized (SEO and social media) to do its "technical" job is important.  However, to maximize your event website you will need to dedicate time, creativity and thoughtful effort to make sure you have fresh, relevant high quality content that speaks to your audience.
Your Stand-Out Event Website Creation
So back to that event you are planning and creating that stand-out event website.  Remember your event website represents your organization and your event to your audience and others.  It is their first impression of you even before they get to the event so make that first impression count.  Most people will make their decision based on how your website looks, functions, and what it says.  Don't use no money and no time as excuses for having a poor website that turns people away before registering for your event.  Put in that extra effort and creativity and it will pay huge dividends for you, your event, and your attendees.
About rsvpBOOK
rsvpBOOK is an online event registration and event management software.  We help you streamline your event processes, from beginning to end, from creating your event website, to on-site resources, and final accounting reports.  Use your time to take care of more demanding matters – creating an outstanding attendee experience.
rsvpBOOK.   It's smart, simple, saves you time and money.  Let's you work smarter, not harder.
Try rsvpBOOK at www.rsvpBOOK.com.  Start your free trial today!