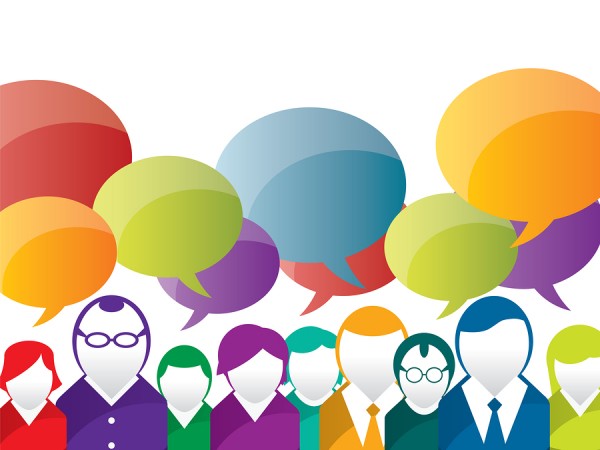 Crowdsourcing Your Next Event: 5 Helpful Steps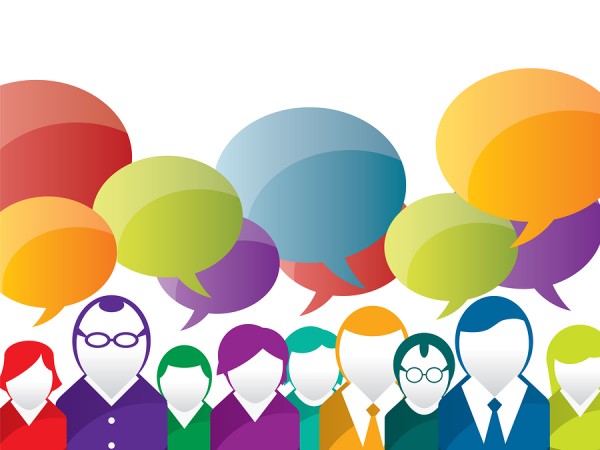 As event professionals we plan our events to make our attendees happy – draw them in, engage them, make them want more, and return next time.  We want to make sure that we are meeting their needs and ultimately getting a positive ROI for them and for our company or organization.  Arranging speakers and topics often 12 months in advance is a challenge.  Delivering quality up-to-date content to your attendees isn't always as simple as highlighting trends, buzzworthy topics, or celebrity speakers.  Now attendees not only want to participate in the event itself, they also want to play a part in deciding what it is.  One tactic that event professionals are starting to use with the process of selecting topics and speakers for their events is crowdsourcing.
What is Crowdsourcing?
So what exactly is crowdsourcing and how do you use it for event planning? Crowdsourcing is the process of collecting information, content, and ideas by asking for contributions from a large group of people.  For event professionals, that large group of people should consist of those who have attended similar events in the past as well as the members of your target market.  You can use it in many ways – selecting speakers and panel session content topics as well as choosing attendee activities at your event.  Done right, crowdsourcing can be a great way to delegate some of your event work to attendees, find innovative solutions to problems, produce new ideas and generate excitement for and personal investment in your event.
Getting Ready for Crowdsourcing – Ask Questions
But are you ready to use crowdsourcing? How far do you want to jump into this type of planning process and in what areas?  How do you effectively implement crowdsourcing into your event?  Before jumping into using the crowdsourcing, you need to understand crowdsourcing an event is a co-creation process between you and your crowdsourcing participants.  It involves managing your ego as well as the egos of others in the planning process.  If also involves letting go of some of your control over every aspect of your event. Deciding if, and how much, of your event content you want to crowdsource will depend largely if these realities cause you anxiety or if you are willing to share some of the responsibility of planning with others.
If you get past this initial soul searching, the other part of deciding if, and how much of your event content and speaker selection you want to crowdsource will depend on your audience.  Some questions you should ask before you begin implementation include:
What kind of information are you gathering and for what purpose? New ideas? Topics of discussion? Great speakers?
Who do you plan to ask? What is your demographic?
How many sessions and speakers will participants have input on? Are you going to be adventurous and go all out or are you going to be more conservative and limit the areas of crowdsourcing?
What feedback have you already received from past attendees and stakeholders which can help set your direction and event framework?
How will you collect ideas and suggestions, evaluate them, and make the final selection?
How will you promote your crowdsourcing to your target audience and interested participants?
You may have others you want to include in your decision making but these should help you get moving on the right path.  Knowing the answers to these questions will help you to set reasonable expectations for your event.  They will also provide you a framework within which to do your crowdsourcing process.
Crowdsourcing Process in Action – Setting the Framework
Once you decide to use crowdsourcing as part of your event, make it easy for your audiences and stakeholders to suggest ideas by utilizing your digital and social media online resources, implement a smart evaluation and selection process, and do plenty of promotion to reach people.  Let's start with soliciting input.
Every event has a theme providing a framework within which topics and speakers relevant to the theme are created and eventually selected.  Using your framework, you have planned your thematic messages and topic strands that are going to be delivered at your event.  But not everything needs to be determined by you – include your crowdsourcing participants in the process.  Let them choose what topics they want to learn about or speakers they want to hear from too.  Someone might come up with a new and fresh speaker or topic that you have never even heard of.  Here's where you can crowdsource ideas from your interested participants and begin your co-creation process.
Crowdsourcing Process in Action – Soliciting Input
As an event professional, you can provide topic strands within the event program that appeal to your intended audiences and encourage their participation in the decision-making.  You can do this in various ways.  Probably the easiest is to ask them in person or online what topics or keynote or panel speakers they want to include within your thematic framework.  You also can provide topics or speakers and get feedback from them.  Exploring the feedback will give you a better idea of what is in demand and important to them and not just what you think is in demand.
Some other tools for crowdsourcing include surveys, questionnaires, social media or blogs which illicit suggestions.  Employ that email list you created and your most active social media accounts and post your questions to your target audiences.  Be innovative and engage your participants.  Maybe use a unique event crowdsourcing hashtag or a contest where you reward the winner (winners) with something valuable (maybe a free pass to your event, an opportunity to introduce a speaker or chair a session).  Offering incentives is a great way to get their involvement.  Perhaps you write a blog post about your event and solicit comments and suggestions.  E-mail a survey to your mailing list.
Finally, what feedback have you received from past similar events?  Using responses and data collected from surveys and live polls taken at the time is a direct link between your event and your attendees.  This information offers a multitude of opportunities you can easily act on.  The insights gleaned can be used to design better events and attendee experiences and help you make your event as relevant and engaging as possible.
These are just some initial suggestions to get you moving forward in your crowdsourcing efforts.  What is important is to start the process and get the input so you create your event.
Crowdsourcing Process in Action – Evaluating and Selecting
How democratic do you want to be in evaluating and selecting?  This is your call and can range from opening it to all interested people in your audience to "vote" on suggestions made or establishing a smaller group of "judges" to make the final determinations on topics and speakers.  If you decide on an open process, you need to determine who gets to be a "voter" –  the entire public or only registered attendees.  Most events that use crowdsourcing require that "voters" be registered as they have more of a stake in ensuring a quality lineup at the event they are attending.  One of the big trade-offs of this type of democratic process is that final selections can delay your overall event programming and cause last minute time crunches as you finalize topics and speakers.  To avoid this, voting deadlines need to be established.  Also focus and quality may suffer but again, you hope your potential attendees are selecting for the best and hottest topics and speakers to make the event program.
On the other hand, just because you are involving the outside talent of your audience and stakeholders with crowdsourcing doesn't mean you have to be totally democratic in your evaluation and selection process.  There needs to be some limits or restrictions here to avoid the whims of fancy.  Also setting some safeguards for evaluating and selecting topics and speakers can maintain your event focus and theme as well as ensure a certain level of content and speaker quality.
Here is where creating an advisory board or committee and using their expertise to help curate the most relevant content and speakers is beneficial.  Adding such boards or committees help you with the evaluation and selection process in some way lightens the burden and responsibility for you to make these decisions alone.  It also is a great way to gauge the kinds of topics that will most interest your event audience, especially if they have history with the event or the subject matter which has been selected as your event theme.
Once again a middle or hybrid course may be the solution for you.  An option is to use the advisory committee or board to do the initial screening of topics and speakers before opening the process to voting by the public or registered attendees.  It can be easier and more effective for those who participate in the selection to have a refined list of possibilities rather than an endless, and perhaps confusing, list.  It also helps you with a bit of quality control.
Crowdsourcing Process in Action – Promoting Your Efforts
Don't forget to promote the opportunity to get involved in your crowdsourcing efforts. Whether you are crowdsourcing ideas before your current event or during a previous event, make sure everyone knows they are invited to contribute and how to do it.
As with soliciting suggestions input, use your email list of current and previous attendees and other stakeholders; actively engage with your target audiences on your most active social media accounts and hangouts; and don't forget in-app push notifications to get the word out.  Your website and blogs are also great promotional tools to let people know what you are doing.
Whatever methods you use to promote your event crowdsourcing efforts, it is important to reach as broad and diverse a segment of your targeted audience as possible.  It provides you a great pool of talent and ideas which you alone may never have thought of or even considered.  Perhaps two heads are better than one?  It also engages them as potential attendees to your event and provides them an opportunity to engage with you and your brand.
Crowdsourcing Conclusions
The benefits of crowdsourcing are clear – not only do you gain ideas from a diverse group of people and get more interesting results for your event but it also allows you to actively engage your attendees and ensures you are covering what they really want to discuss and learn at your event.  The potential for a richer attendee experience is greatly increased by involving them.  They will be much more engaged with your event and more likely attend if you include them in the decision-making process.  For you, it positions you as creative and innovative and if that isn't enough, it can lighten your event programming load by including others in the process.  Between you and your crowdsourcing partners, you are creating a successful event.
About Us – rsvpBOOK
rsvpBOOK is an online event registration and event management software.  We help you streamline your event processes, from beginning to end, from creating your event website, to on-site resources, attendee and stakeholder feedback technology, and final accounting reports.  Use your time to take care of more demanding matters – creating an outstanding attendee experience.
rsvpBOOK.   It's smart, simple, saves you time and money.  Let's you work smarter, not harder.
Try rsvpBOOK at www.rsvpBOOK.com.  Start your free trial today!