5 Tips to Help Choose A Credit Card Processor For Your Event
5 Tips to Help Choose A Credit Card Processor For Your Event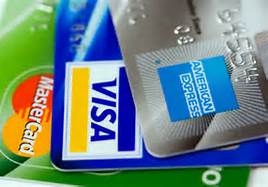 Making use of event software enables you to manage multiple events quickly and easily. You can use it to record event information, communicate with participants, set up an event page, process event tickets and much more. One of the most critical elements that has to be configured when using event software is credit card processing. Each event management software come with its own merchant processing setup page in which you can specify the merchant processor that you wish to use to accept credit cards for payment. Credit card processing should make regular and non-profit registration and payment convenient and quick.
Tips For Finding The Right Credit Card Processor
The credit card processor that you incorporate in your event management system must be one makes it easy for you to accept of credit card payments. You should be able to get an overview of the credit card processing setup in an instant. It should be easy to use by you and your registrants.
Here is a look at the top five features that your credit card merchant processor should have:
A friendly user interface in which you can setup the payment system for credit card processing quickly and easily.

Compatible with your online event registration software.


The rates for credit card processing should be reasonable.


Easy transfer of money to your bank account.


Low cancellation and refund fees.

Incorporating credit card payments online can increase the revenue that you receive from your events. It offers a simple method of payment to customers who do not want to pay cash at the door or mail a check. Registrants can complete payment in a matter of minutes. Providing credit card payments online requires that you look into all aspects to ensure that the sales transaction is smooth on both ends. Using the right credit card processing system can make the difference in your event revenue. It will enhance sales figure by working quickly and efficiently, processing transactions without delay and crediting money to your account accurately.